February 2021
And just like that we are almost half way through winter! I hope that January was a month of accomplishment for you and your family. Our office has been working together as a team to create healthy habits in the office and at home. We spent January sharing recipes for healthy soups and salads. We also shared ways to stay active with our families. Some of us have lost a few holiday pounds and others have improved on goals that they started in 2021. Either way, it's been great to focus on these personal goals as a team.
Around the practice, we are continuing with our COVID-19 protocols. As we try to limit the number of visitors to our office, we continue to ask that parents wait in their vehicles during appointments. Our desk staff will call when the appointment is over so that you can meet with your child's orthodontic assistant in the foyer to discus any changes or concerns about treatment.
We are also continuing to use the SmileSnap Widget for virtual appointments. If you need a consultation or an appointment that is meant to check progress, we can accomplish a lot online! Save the drive and go to our website to upload some photos and contact information so that we can schedule your appointment online.
Dr. Bridget's Date Night Favorites
It's February and for a lot of us that means that we are planning a special evening out with our significant other. "Going out" continues to be challenging in the COVID environment. Below are some of my favorite date night ideas that involve staying home and spending quality time together.
Make dinner together. Share some wine or a cocktail, put on some music and unwind while you prepare a meal to share together.
Take a long winter hike and then enjoy a warm beverage by a fire.
Start a project together. Repaint a small room, deep clean and organize a closet or redecorate a bathroom. Some times it's nice to accomplish something together!
Plan a movie night with all of the fixings of the theater. Pop popcorn and get all of your favorite treats.
Orthodontic Tip of the Month
Time to change your toothbrush!
Remember that you need to change your brush four times per year!
Around the office…
Last month we started our Two Truths and One Lie office contest. Team members submitted three fun "facts" about themselves and our patients have the opportunity to guess the lie. We featured our financial coordinator, Jackie, during the month of January. Jackie's fun "facts" are:
One of my favorite things to do is mow the lawn.
I started to water ski at age five.
I took surfing lessons in Hawaii.
Can you spot the lie? We don't want to ruin the fun for you so we'll give you a little more time to think about which "fact" is actually a lie.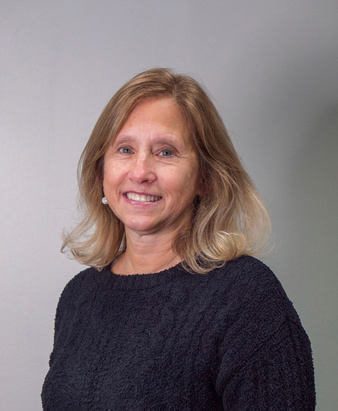 Jackie is our financial coordinator. She has been with us at Sterling Orthodontics for over fifteen years. Jackie has three daughters and one beautiful granddaughter. Jackie and her husband, Ed, like to renovate homes and to do home projects in their free time. She also enjoys traveling to Hilton Head, SC.
During the next month we have big plans! Our newest orthodontic assistant, Judi, is due to have a baby boy! We can't wait to meet the little fella and to celebrate a new addition to our Sterling Orthodontic family. We are planning to continue our Two Truths and One Lie Contest around the office. We switch the featured team member ever two to three weeks. When you identify the lie, you are entered to win a gift card. Different gift cards are featured with each team member as we continue to support local businesses.
Have a great month!